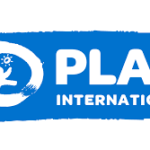 Plan International
Counter Fraud Specialist-Middle East, East and Southern Africa Region Vacancy-Job Ref: JKEPLAN/3011/2020103
Nairobi(Kenya)
JOB DESCRIPTION
The Organisation
Plan International is an independent development and humanitarian organisation that advances children's rights and equality for girls.
We believe in the power and potential of every child. But this is often suppressed by poverty, violence, exclusion and discrimination. And it's girls who are most affected.
Working together with children, young people, our supporters and partners, we strive for a just world, tackling the root causes of the challenges facing girls and all vulnerable children.
We support children's rights from birth until they reach adulthood. And we enable children to prepare for – and respond to – crises and adversity. We drive changes in practice and policy at local, national and global levels using our reach, experience and knowledge.
We have been building powerful partnerships for children for over 80 years, and are now active in more than 70 countries.
The Opportunity
This post is part of the Counter Fraud Unit (CFU) and will support the Head of Counter Fraud in establishing frameworks to reduce the risk of loss of funds and resources from fraud, corruption, mismanagement and criminal activity. The Counter Fraud unit is an important tool in mitigating reputational risk and ensuring the confidence of sponsors and donors in Plan International as a well managed, ethical and accountable organisation.
You will support the counter fraud framework through promoting best practice, provide investigatory services to Plan International globally and support the counter fraud framework through systems improvement and analysis.
About You
You will have excellent demonstrable knowledge and experience in the field of counter fraud including awareness of current best practices in investigation techniques and global standards and legislation around fraud and corruption. You have excellent analytical skills, perservereance, resilience and tenacity and the ability to offer practical solutions to management to help resolve situations.
An understanding of the role and approaches of the international development sector is important.
You will have a high standard of written and spoken English. Additional languages such as French would be advantageous but is not essential.
Please click on the button below to Apply.