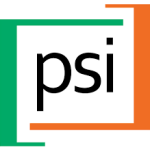 Population Services International (PSI)
Project Director, Rebranding HIV Treatment Vacancy-Job Ref:JKEPSI/0610/20217
Nairobi (Kenya)
JOB DESCRIPTION
Job title: Project Director
Department: HIV/TB
Based in: Harare, Zimbabwe; Lilongwe, Malawi; or Nairobi, Kenya
Up to 25% international and domestic travel
Reports to the Vice President, HIV and TB Programs
Who we are
With over 50 years of experience, working in over 60 countries, Population Services International (PSI) is the world's leading non-profit social marketing organization. PSI is reimagining healthcare, by putting the consumer at the center, and wherever possible – bringing care to the front door. We are working to fix market failures, shape future health markets and shift policy and funding to better support consumer empowered healthcare.
There are over 7,000 "PSI'ers" around the world. It's a diverse group of entrepreneurs and professionals with an unusually wide range of backgrounds – from doctors, epidemiologists and professionals from the medical industry to marketers from the fast-moving consumer goods industry – all with unique skills we bring to the job.
Join us!
PSI has been commissioned by a trio of donors to develop a new global brand for communicating the benefits of HIV treatment. In the West, the slogan "undetectable = untransmissable" or "U=U" has revolutionized the way many people living with HIV see treatment and communicate about their HIV status. It has restored confidence and safety to sexual relationships and powerfully reduced the stigma of HIV.
This project will use principles of human centered design, marketing and behavior change to identify an equally powerful message about treatment's benefits for audiences in sub-Saharan Africa. Building off insights garnered from other projects and research, and in team work with a market researcher and a creative agency, we will develop the core of a global "brand" for treatment that reframes anti-retroviral therapy from a negative associated with HIV, to a positive associated with health, normalcy and belonging. We'll tailor this brand to two local contexts in Africa, building robust, multi-level communications campaigns. Our audiences will be people living with HIV, but also health care workers and the broader community. We want everyone to know that HIV treatment returns those living with the virus to health and eliminates transmission of the virus.
Success will be measured both in terms of changed attitudes and beliefs, as well as in increased uptake of HIV treatment, improved adherence to medication and greater retention in treatment programs.
PSI is seeking an experienced and creative Project Director who will lead global stakeholder engagement, oversee project activities and manage collaboration between a number of partners. The Project Director should have: a track-record of building trust among diverse stakeholders to achieve complex outcomes; significant management and leadership experience, preferably of large in-country projects with multiple sub-awardees; a history of successfully managing government and donor relations as well as community engagement in a project; a strong interest in communications and marketing; and experience successfully implementing HIV treatment programs. The successful candidate will be knowledgeable of the sub-Saharan African HIV epidemic and response, and familiar with the relevant scientific literature on HIV testing and treatment. This leadership position will be based in either Harare, Lilongwe or Nairobi and is only open to candidates who are currently authorized to work in Kenya, Malawi, or Zimbabwe and do not require future sponsorship.
Sound like you? Read on.
Your contribution
Ensure meaningful, extensive stakeholder engagement from across the spectrum both globally and in the two test countries, Malawi and Zimbabwe.
Serve as main point of contact/representative of the project to the Bill and Melinda Gates Foundation, PEPFAR and Johnson & Johnson, as well as other global stakeholders.
Develop project-wide implementation and work plans including timelines and assigned roles and responsibilities for all project partners; manage the roles of all project partners and sub-awardees including through appropriate delegation to other members of the management team; supervise the project leads in Malawi and Zimbabwe on country-level deliverables.
Ensure the appropriate regulatory authorities (Institutional Review Boards) are an integral part of the planning and implementation process.
Lead the analysis of insights and research delivered by the "insights partner" to convert these findings into actionable concepts for the HIV response.
Lead the development of the communications and brand strategy, and manage the inputs of the supporting creative agency.
Assist in design, implementation and oversight of campaign development and pilot activities, working closely with research and implementing teams across the project.
Ensure all project deliverables, as stated in the contract, are achieved on time and to the highest standard and ensure that project results are shared and viewed as a 'public good'.
Provide effective guidance and support to technical members of the in-country management teams and short–term technical consultants.
Supervise staff responsible for the program and financial management of the award:
Donor financial reports, project budgets, monitoring of project expenditure, compliance of financial systems and controls with donor standards;
Tracking and achievement of all project deliverables per the contract;
Sub-contract development and negotiations with partners.
Oversee the design and implementation of the documentation and dissemination strategy of project research results and program learnings throughout the award. This ongoing dissemination will take place through workshops, working papers, online and other appriopriate channels.
Ensure high-quality periodic reporting in line with donor and PSI requirements.
What are we looking for?
The candidate we hire will embody PSI's corporate values:
Collaboration: You can work independently, but thrive within a team.
Trust: You trust that your manager and team will have your back and care deeply about gaining that same trust from your teammates
Pragmatism: You dive in and maintain momentum even when things are ambiguous and you don't let perfect get in the way of good enough.
Honesty: You aren't afraid to speak up and speak your mind.
Measurement: You set clear and challenging goals and hold yourself accountable to driving measurable results.
Commitment: You're independent and a free thinker, but you're ready to buy in to the direction of the team and commit to its success.
The basics
The candidate should hold an advanced degree (MPH, MD, PhD, MBA or equivalent education) in public health, epidemiology, social sciences, marketing, business or other related field, or equivalent experience in these fields.
At least 10 years of experience in programmatic and technical leadership of large, complex donor-funded health programs.
Managerial and operational experience, preferably managing complex projects involving coordination with multiple program partner institutions and experience with either the Bill and Melinda Gates Foundation or PEPFAR.
Broad understanding of public health in Southern or Eastern Africa with in-depth knowledge of HIV in a local context.
Broad understanding of social marketing, as well as experience in developing and executing communications strategies (including brand strategy development and execution).
Demonstrated experience of or willingness to embrace patient- and consumer-centered approaches and advocate for these approaches to stakeholders and partners
Comfort representing the program to a range of audiences and stakeholders, including government, donors, sub-grantees, multilateral organizations, beneficiary communities, the media and civil society.
Experience with advocacy to government and non-government channels.
Exceptional written and oral communication skills in English, extensive computer skills, interpersonal and cross-cultural skills, and be highly motivated and organized.
What would get us excited?
An energetic leader willing to challenge the status quo. You see how we are communicating about treatment now and you're not satisfied. You want to see truly new approaches to improving HIV outcomes and you're willing to challenge deeply held assumptions.
Curiosity about and/or application of new disciplines. You're open to insights beyond public health and willing to champion new strategies. You feel comfortable synthesizing and testing information that will lead to insights beyond what is already known. If you possess technical skills and knowledge in marketing that you can apply, all the better. You have experience of private sector marketing.
A Connector. You have experience working with diverse stakeholders on a project, from Ministries of Health, to partners, to global health donors. You acknowledge and understand the viewpoints of each group yet are able to make tough calls and communicate constructive feedback, no matter the group. You have experience of working across multiple markets and country contexts.
A Strategist and an Innovator. You are intrigued by the challenge of bringing together complementary disciplines and new thinking in practical ways. You have a desire to link insights to actionable outcomes and want to kick start new approaches as we collect the data to back them up.
STATUS
Exempt
PSI is an Equal Opportunity Employer and encourages applications from qualified individuals regardless of actual or perceived race, religion, color, sex, age, national origin, disability, sexual orientation, marital status, personal appearance, matriculation, political affiliation, family status or responsibilities, gender identity or expression, pregnancy, childbirth, related medical conditions or breastfeeding, genetic information, amnesty, veteran, special disabled veteran or uniform service member status or employment status.
ABOUT PSI
Population Services International (PSI) is a global nonprofit organization focused on the encouragement of healthy behavior and affordability of health products. PSI was founded in 1970 to improve reproductive health using commercial marketing strategies and has expanded to work in over 50 countries in the areas of malaria, family planning, HIV, diarrhea, pneumonia and sanitation. PSI is headquartered in Washington, DC.
A hallmark of PSI is a commitment to the principle that health services and products are most effective when they are accompanied by robust communications and distribution efforts that help ensure wide acceptance and proper use.
PSI works in partnership with local governments, ministries of health and local organizations to create health solutions that are built to last.
Please click on the link below to apply.