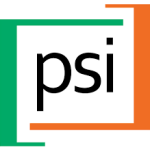 Population Services International (PSI)
Senior Technical Advisor- Adolescent Sexual and Reproductive Health Vacancy-Job Ref:JKEPSI/0610/20211
Nairobi (Kenya)
JOB DESCRIPTION
Job title:Senior Technical Advisor, Adolescents 360
Department: Sexual and Reproductive Health
Reports to: Deputy Director, Adolescents 360
Travel: Up to 25% travel (Ethiopia, Kenya, Nigeria, Tanzania, USA, UK)
Location: Nairobi, Kenya
Who are we?
We're Population Services International (PSI). For 50 years we've been striving to make it easier for people around the world to lead healthy lives and plan the families they desire by making quality health products, services and information more affordable and accessible. PSI is reimagining healthcare, by putting the consumer at the center, and wherever possible – bringing care to the front door. We are working to fix market failures, shape future health markets and shift policy and funding to better support consumer empowered healthcare.
There are over 7,000 "PSI'ers" around the world. We are a diverse group of entrepreneurial development professionals with a wide range of backgrounds and experience. All with unique skills that we bring to the critically important work that we do."
Join us!
PSI's flagship adolescent program, Adolescents 360 (A360) is looking for new talent to support the next phase of the project. With funding from the Bill and Melinda Gates Foundation (BMGF) and Children's Investment Fund Foundation (CIFF), A360 has partnered with young people and government health systems to design, pilot and scale adolescent sexual and reproductive health (ASRH) interventions which position contraception as a tool to achieving girls' self-defined goals. In 2½ years of implementation it has supported over 360,000 adolescent girls adopt modern contraception. A360 is set to embark on an ambitious new phase which will focus on making adaptations to support continuation, strengthening the enabling environment, providing more substantive economic empowerment opportunities and embedding A360's approaches in the government health systems in which we work. Cutting across this will be a comprehensive research and learning agenda designed to advance ASRH evidence and practices.
As A360 enters its next phase, PSI is looking for a Senior Technical Advisor to build technical capacity and provide technical assistance (TA) to country teams. This position is based in reports to the Deputy Director and is based in Kenya.
Interested? Read on.
Your contribution
Technical
Support the Deputy Director to develop, adapt and evaluate A360's technical strategy.
Oversee adaptations relating to continuation, the enabling environment, economic empowerment, meaningful adolescent engagement, and integration into government health systems.
Support the Senior Technical Advisor (Research and Learning) and M&E Advisor to ensure there is a monitoring, evaluation, research and learning framework for each adaptation.
Collaborate with and take direction on adaptive implementation from the SRH Department's Senior Technical Advisor (Learning and Implementation Science).
Support the Senior Program Manager and Program Manager – who will serve as the point people for each country – to provide day-to-day technical support to the country teams.
When technical assistance needs extend beyond the capacity of the Senior Program Manager and Program Manager, work with them to identify the technical assistance (TA) needs.
Provide practical (not theoretical or conceptual), pragmatic (realistic and prioritised) and context appropriate technical assistance.
When the TA needs extend beyond A360's capacity, source the necessary technical assistance from PSI global, consultants or technical partners.
Define the scope of work for PSI global, consultants or technical partners and manage the relationship and deliverables.
Support peer-to-peer technical assistance systems to leverage the capacity within country teams and provide high performing, high potential individuals with professional development opportunities, helping identify peer-to-peer candidates, prepare those selected, and quality assure the TA provided by them.
Build the capacity of each country team in a deliberate and concerted manner.
Collaborate with PSI's SRH technical advisors and Youth Task team to ensure strategic alignment, leverage departmental capacity, and advance PSI's thought leadership.
Keep abreast of the latest literature on ASRH and ensure key learning is shared across the global and country teams.
Donor relations
Be responsive to the requests from donors – whether direct from the donors or relayed by the Senior Program Manager – and produce quality deliverables in a timely manner.
Support new business development as appropriate.
Research and learning
Work with A360's global and country teams to produce knowledge products to support adoption of A360 approaches by third parties, ensuring all technically sound, use plain English, and are tailored to the intended users.
Work with A360's global and country teams to write conference abstracts and papers, technical publications and peer review journal articles.
Work with the Communications Manager to develop and review technical content in external communications.
Represent A360 in external fora, including technical working groups and regional / global conferences.
Partner with country teams to provide TA to third parties replicating A360's approaches.
What are we looking for?
You should embody PSI's corporate values:
Measurement: You use hard evidence to make decisions and guide your work. You set clear goalposts in advance and explain clearly if you need to move them.
Pragmatism:You'll strive to deliver the best possible result with the resources available. You won't be paralyzed by a need to make things perfect.
Honesty: You own your mistakes and are open about your shortcomings – it's the only way you'll learn and improve.
Collaboration: You'll quickly establish a mental map of whom you can rely on for what, on your team, at headquarters, and in our country offices – if you try to do it all yourself, you won't succeed.
Trust: You accept limits to your sphere of control and give colleagues the benefit of the doubt.
Commitment: You are in it for the long-haul and want to grow with the organization, just like PSI serves its consumers and partners with host-country governments through thick and thin.
Our ideal candidate will possess:
At least 10 years of relevant experience in program management and technical assistance roles.
A breadth of technical expertise including ASRH, HCD and public sector strengthening.
Experience of providing effective technical assistance across multiple countries.
Experience of working on complex multi-country projects.
Authentic individual with strong emotional intelligence, especially self-management.
Good judgement and strong interpersonal skills.
Strong technical writing skills, including the ability to communicate with brevity and in plain English.
First-hand knowledge of some or all of the A360 geographies.
An aptitude for being highly organized, diligent, and reliable.
A commitment to PSI's mission and its sexual and reproductive health strategy.
A higher education qualification such as an MBA, MPH or other relevant Masters' degree.
Please note:
This role will be based in Nairobi with local terms applicable.
References will be required and a background check will be performed.
PSI is an Equal Opportunity Employer and encourages applications from qualified individuals regardless of actual or perceived race, religion, color, sex, age, national origin, disability, sexual orientation, marital status, personal appearance, matriculation, political affiliation, family status or responsibilities, gender identity or expression, pregnancy, childbirth, related medical conditions or breastfeeding, genetic information, amnesty, veteran, special disabled veteran or uniform service member status or employment status.
ABOUT PSI
Population Services International (PSI) is a global nonprofit organization focused on the encouragement of healthy behavior and affordability of health products. PSI was founded in 1970 to improve reproductive health using commercial marketing strategies and has expanded to work in over 50 countries in the areas of malaria, family planning, HIV, diarrhea, pneumonia and sanitation. PSI is headquartered in Washington, DC.
A hallmark of PSI is a commitment to the principle that health services and products are most effective when they are accompanied by robust communications and distribution efforts that help ensure wide acceptance and proper use.
PSI works in partnership with local governments, ministries of health and local organizations to create health solutions that are built to last.
Please click on the link below to apply.