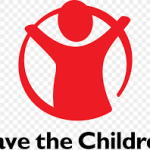 Save the Children
Finance and Awards Officer Vacancy-Job Ref:JKESTC/0710/20218
Nawiri Kenya Development Food Security Programme
Save the Children is the world's leading independent organization for children. We work in 120 countries. We save children's lives; we fight for their rights; we help them fulfill their potential.
We work together, with our partners, to inspire breakthroughs in the way the world treats children and to achieve immediate and lasting change in their lives.
We have over two million supporters worldwide and raised 1.9 billion dollars last year to reach more children than ever before, through programmes in health, nutrition, education, protection and child rights, also in times of humanitarian crises.
Following a major transition, our international programmes are now delivered through a merged operation with 15,000 staff, managed through seven regional hubs and reporting to a relatively small, central office. We're changing to become more efficient, more aligned, a better partner, a stronger advocate, a magnet for world-class people and relevant for the 21st century.
Role Purpose: The Finance and Awards Officer will support the Finance Coordinator in managing the finance activities, financial controls, computerized accounting systems and staff in Nairobi, Turkana and Samburu in line with Save the Children's financial procedures. S/he will also support Awards management, by advising on compliance, participate monthly awards review meetings in consultation with the Award Manager, coordinating BVA feedback, and working with budget holders to ensure implementation is on track.
In the event of a major humanitarian emergency, the role holder will be expected to work outside the normal role profile and be able to vary working hours accordingly.
Contract Duration: 1 year (renewable) Location: Nairobi, Kenya
Qualifications and Experience
A first degree in Commerce Accounting, Business Administration, Finance, or related field. Post-graduate diploma preferred.
Part II qualified in a recognized professional qualification in Accounting (CPA, ACCA).
Essential
Minimum 5 years similar work experience within a fast-paced work environment with 2 years' experience managing a USAID funded project.
Excellent communication skills (Verbal and Written)
Fluency (Verbal and Written) in English is required.
Excellent presentation and facilitation skills.
Strong team player, collaborative and capable of building effective relationships across all levels
Strong results orientation, with the ability to challenge existing mind-sets
Problem solving and risk mitigating skills
Proficiency in Microsoft Officer Products (Word, Excel, Outlook, PowerPoint) and financial software such as Agresso.
Comply with the requirements of Save the Children's Safeguarding Policy and other Global Policies.
A commitment to promoting diversity and equality of opportunity in employment and empathy with SC values and objectives.
Commitment to and understanding of Save the Children International's aims, values and principles.
Please apply in English saving your CV and covering letter as a single document, including your salary expectations for this role.
We need to keep children safe so our selection process reflects our commitment to the protection of children from abuse. Employment is subject to our Child protection standards including background checks and adherence to our Child Safeguarding Policy.
Save the Children is an equal opportunity employer and seeks to employ and assign the best qualified talent.
Please click on the link below to apply.