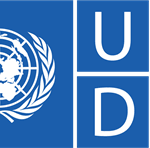 UNDP
Operations Associate Vacancy-Job Ref: JKKEUNDP/1408/202381
Nairobi (Kenya)
JOB DESCRIPTION
Background
Diversity, Equity and Inclusion are core principles at UNDP: we value diversity as an expression of the multiplicity of nations and cultures where we operate, we foster inclusion as a way of ensuring all personnel are empowered to contribute to our mission, and we ensure equity and fairness in all our actions.
Taking a 'leave no one behind' approach to our diversity efforts means increasing representation of underserved populations. People who identify as belonging to marginalized or excluded populations are strongly encouraged to apply. Learn more about working at UNDP including our values and inspiring stories.
UNDP does not tolerate sexual exploitation and abuse, any kind of harassment, including sexual harassment, and discrimination. All selected candidates will, therefore, undergo rigorous reference and background checks.
The Volunteer Services Centre (VSC) is the centre of excellence that provides HR services to more than 12,000 UN Volunteers serving agencies, funds and programmes across the UN system. VSC is responsible for providing timely and high-quality services in
Talent acquisition cycle (from sourcing to recruitment)
HR administration cycle (from hire to separation)
Payroll administration
Related guidance, customized packages and support for volunteers and UN entities globally
VSC works in close collaboration with other relevant sections at headquarters, as well as with Regional Offices and Field Units to ensure seamless and consolidated services in accordance with UN Volunteers Conditions of Service, regulations and rules, policies and internal best practices.
Administered by the Regional Office, the Operations Associate, National Volunteer, is part of the VSC and reports directly to the Operations Associate, Volunteer Recruitment in Bonn. The incumbent provides support to identify and attract relevant quality profiles to meet the demand for national UN Volunteers. Providing services to multiple countries within a specific region, she/he works in close collaboration with the Talent Acquisition Team in the VSC, as well as with Regional Offices and Field Units. She/he promotes a collaborative, client-oriented approach and supports the maintenance of high-quality service delivery as well as candidate and volunteer satisfaction.
Duties and Responsibilities
1. Identification of suitable candidates for national UN Volunteer assignments
Provide identification and recruitment services in adherence to established UN Volunteers Conditions of Service, regulations and policies;
Verify quality and consistency of Description of Assignments (DOAs), and provide guidance on designing DOAs to UN host entities, UNV Regional Offices and Field Units;
Advertise relevant assignments in line with established processes;
Identify suitable candidates for national UN Volunteer assignments in diverse areas of expertise and for various host entities, as per corporate Key Performance Indicators, and according to DOA requirements and in compliance with UNV Recruitment and Selection policy;
Check references, obtain relevant clearances and verify performance appraisals for selected candidates, ensuring they match established standards of competence and integrity;
Alert supervisor about deficiencies or risks, liaise with Regional Offices and Field Units on exceptional situations and provide guidance on applicable regulations, rules and policies to ensure full compliance with accountability framework;
Keep relevant parties updated on status of identification and negotiate adjustments when required;
Record actions and data in the volunteer management systems;
Facilitate timely resolution of queries related to volunteer recruitment.
2. Outreach and support to talent acquisition
Liaise with other team members in the VSC, the Regional Office and Field Units to keep abreast of evolving demand for national UN Volunteer profiles in their portfolio;
Leverage social media and other means to identify suitable candidates for individual UN Volunteer assignments;
Identify gaps or shortfalls (languages, specific competencies, etc.) in UNV's existing talent pool and support talent acquisition efforts to satisfy specific partner demand;
Support regional and national outreach campaigns and networks of talent sources in coordination with the Talent Acquisition team and the Communication Associate in the Regional Office;
Represent the organization during external talent sourcing and outreach events, including online/onsite presentations to potential candidates;
Assess and earmark candidates for specific professional categories, taking into consideration a balance of nationality, gender and language skills, as per corporate targets. Proactively identify candidates with crisis- related experience to enable and help design a rapid surge response;
Establish and maintain contact with earmarked candidates through targeted correspondence to engage candidates and maintain their interest, as well as their readiness to deploy at short notice.
3. Facilitation of knowledge building and sharing
Provide input to the design of training materials and corporate activities towards building the recruitment capacity of UNV personnel;
Synthetize lessons learned in national UN Volunteer identification with the aim to improve VSC timeliness and quality delivery;
Make contributions to knowledge networks and communities of practice;
Provide input on identification policies, systems and processes for the purpose of continuous improvement;
Serve on a rotational basis as a focal point for VSC on various topics;
Perform other duties as may be required.
Competencies
Core Competencies
Achieve Results:
Plans and monitors own work, pays attention to details, delivers quality work by deadline
Think Innovatively:
Open to creative ideas/known risks, is pragmatic problem solver, makes improvements
Learn Continuously
Open minded and curious, shares knowledge, learns from mistakes, asks for feedback
Adapt with Agility
Adapts to change, constructively handles ambiguity/uncertainty, is flexible
Act with Determination
Shows drive and motivation, able to deliver calmly in face of adversity, confident
Engage and Partner
Demonstrates compassion/understanding towards others, forms positive relationships
Enable Diversity and Inclusion
Appreciate/respect differences, aware of unconscious bias, confront discrimination
Cross-Functional & Technical Competencies
Knowledge Generation:
Ability to research and turn information into useful knowledge, relevant for context, or responsive to a stated need.
Digital Awareness and Literacy
Ability and inclination to rapidly adopt new technologies, either through skilfully grasping their usage or through understanding their impact and empowering others to use them as needed
Customer satisfaction/ client management
Ability to respond timely and appropriately with a sense of urgency, provide consistent solutions, and deliver timely and quality results and/or solutions to fulfil and understand the real customers' needs;
Provide inputs to the development of customer service strategy;
Look for ways to add value beyond clients' immediate requests;
Ability to anticipate clients' upcoming needs and concerns.
Communication
Ability to communicate in a clear, concise and unambiguous manner both through written and verbal communication; to tailor messages and choose communication methods depending on the audience;
Ability to manage communications internally and externally, through media, social media and other appropriate channels
Recruitment design and management
Knowledge of, ability to design and manage end to end recruitment processes.
Talent sourcing and outreach
Knowledge of and ability to develop and implement strategies, mechanisms and platforms to ensure the effective outreach to the relevant segments of the labour market, active and passive candidates internally and externally.
Required Skills and Experience
Education:
Secondary education with technical training in human resources, business administration or related areas;
University degree in human resources, business or public administration, or related area is desirable but is not a requirement.
Experience:
6 years of relevant experience in personnel and/or business administration;
Alternatively, may be accepted bachelor's degree in combination with 3 years of relevant experience in personnel and/or business administration;
Experience in MS Office 365;
Knowledge of the conditions of service of the UN Common System or of international organizations would be an asset;
Experience in recruitment would be an asset.
Experience working in web-based management systems would be an asset;
Experience working with volunteers would be an asset.
Fluency in English.
Proficiency in another official UN language or in a dominant language in the region would be an asset.
Please click on the button below to Apply.