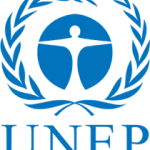 UNEP - United Nations Environment Programme
Programme Management Assistant Vacancy-Job Ref: JKEUNEP/1511/202068
JOB DESCRIPTION
ORG. SETTING AND REPORTING
The United Nations Environment Programme (UNEP) is the United Nations system's designated entity for addressing environmental issues at the global and regional level. Its mandate is to coordinate the development of environmental policy consensus by keeping the global environment under review and bringing emerging issues to the attention of governments and the international community for action.
UNEP's Science Division is responsible for analyzing the state of the global environment, providing early warning information and assessing global and regional environmental trends to catalyze and promote international cooperation and action on the environment. This post is located in the Global Environment Monitoring Unit of the Science Division at the Nairobi duty station.
Under the direct supervision of the Head, Global Environment Monitoring Unit and within delegated authority, the incumbent will perform the following duties:
RESPONSIBILITIES
• Provides day to day assistance in support of planning and implementation activities/processes including organization of virtual and in-person meetings for, typically, a large and highly complex component of the programme/project initiatives under the Global Environment Monitoring Unit.
• Researches, compiles, analyses, summarizes, and presents basic information/data on specific programmes/project and related topics.
• Assists in the coordination of the Unit's programmes, planning and preparation; monitors status of programme/project proposals; takes necessary action to ensure project documents are completed and submitted to relevant parties for approval.
• Assists in the preparation and analysis of the Unit's programmes budget proposals; provides assistance in the interpretation of budget guidelines; reviews and coordinates submissions of programme proposals and budget estimates, ensuring that requisite information is included and justified in terms of proposed activities; propose adjustments as necessary; prepares reports and ensures that outputs/services are properly categorized.
• Assists in the monitoring and evaluation of the Unit's programmes; categorizes, updates, tracks and analyses data related to programmes/projects, e.g. accounting records, outputs, resources utilized, deviations/revisions, etc.; carries out periodic status reviews, identifies issues and initiates requisite follow-up actions; prepares revised budget estimates; reports on budget revisions, expenditures and obligations, verifies availability of funds; ensures necessary approval and entry in computerized budget system; initiates financial authorizations for expenditures.
• Collaborates with programme/project managers on performance reporting; liaises with relevant parties on the interpretation of the activities/services scheduled in the Programme Budget and various planning instruments such as the medium-term plan and internal work plans; provides assistance on reporting requirements, guidelines, rules and procedures and ensures completeness and accuracy of data submitted.
• Drafts programme workstream summaries, coordinates review and clearance process, and coordinates with editor, translation services, etc. on finalization and publication of report multiple languages as applicable.
• Serves as focal point for coordination, monitoring and expedition of programme/project implementation activities, involving extensive liaison with external partners as well as Financial Management and Administrative Units to initiate requests, prepare standard terms of reference against programme/project objectives, obtain necessary clearances, process and follow-up on administrative actions and resolve issues related to project implementation, e.g. recruitment and appointment of personnel, preparation of legal instruments, travel arrangements, organisation of and participation in training/study tours, authorization of payments, disbursement of funds, procurement of equipment and services, etc.
• Prepares, maintains and updates files (electronic and paper) and internal databases; designs and generates a variety of periodic and ad hoc reports, statistical tables, graphic content, and other background materials/notes to facilitate inspection and other reviews.
• Drafts correspondence and communications related to all aspects of programme/project administration, including work plan and budgets, revisions and other related issues, as well as prepares unit contributions for a variety of required periodic reports including Branch and Divisional workplans.
• Provides guidance and training to new/junior staff.
• Performs other duties as assigned.
COMPETENCIES
PROFESSIONALISM: Knowledge of internal policies, processes and procedures generally and in particular those related to programme/project administration, implementation and evaluation, technical cooperation, programming and budgeting. Understanding of the functions and organization of the work unit and of the organizational structure and respective roles of related units. Ability to identify and resolve a range of issues/problems and to work well with figures, undertake basic research and gather information from standard sources. Demonstrated ability to apply good judgment in the context of assignments given. Shows pride in work and in achievements; demonstrates professional competence and mastery of subject matter; is conscientious and efficient in meeting commitments, observing deadlines and achieving results; is motivated by professional rather than personal concerns; shows persistence when faced with difficult problems or challenges; remains calm in stressful situations. Takes responsibility for incorporating gender perspectives and ensuring the equal participation of women and men in all areas of work.
PLANNING & ORGANIZING: Develops clear goals that are consistent with agreed strategies; identifies priority activities and assignments; adjusts priorities as required; allocates appropriate amount of time and resources for completing work; foresees risks and allows for contingencies when planning; monitors and adjusts plans and actions as necessary; uses time efficiently.
CLIENT ORIENTATION: Considers all those to whom services are provided to be "clients" and seeks to see things from clients' point of view; establishes and maintains productive partnerships with clients by gaining their trust and respect; identifies clients' needs and matches them to appropriate solutions; monitors ongoing developments inside and outside the clients' environment to keep informed and anticipate problems; keeps clients informed of progress or setbacks in projects; meets timeline for delivery of products or services to client.
EDUCATION
High school diploma or equivalent is required. Supplemental training in programme or project administration, accounting, finance, administration or related area is desirable.
JOB – SPECIFIC QUALIFICATION
Passing the Global General Service Test (GGST) is a prerequisite for recruitment consideration in the General Services and related categories in the United Nations Secretariat. Successful passing of the Administrative Support Assessment Test (ASAT) in English at the United Nations Headquarters (UNHQ), Economic Commission for Africa (ECA), Economic and Social Commission for Western Asia (ESCWA), United Nations Office at Geneva (UNOG), United Nations Office at Vienna (UNOV), International Criminal Tribunal for Rwanda (ICTR) or International Criminal Tribunal for the former Yugoslavia (ICTY) may be accepted in lieu of the GGST. The GGST is administered to applicants when required before the administration of a written assessment and/or interview.
WORK EXPERIENCE
A minimum of seven (7) years of experience in programme or project administration, technical cooperation or related area is required.
At least two (2) years' experience in United Nations system or a similar international organization is desirable.
Experience in relevant environmental issues is desirable.
LANGUAGES
English and French are the working languages of the United Nations Secretariat. For the post advertised, fluency in oral and written English is required.
NOTE: "fluency equals a rating of "fluent" in all four areas (read, write, speak, understand) and "Knowledge of" equals a rating of "confident" in two of the four areas.
ASSESSMENT
Evaluation of qualified candidates may include an assessment exercise which will be followed by a competency-based interview.
Please click on the button below to Apply.