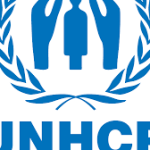 UNHCR
Donor Care Assistant (IG) Vacancy-Job Ref: JKKEUNHCR/0409/202351
Nairobi (Kenya)
JOB DESCRIPTION
1. General Background
The United Nations High Commissioner for Refugees (UNHCR) is mandated to lead and coordinate international action to protect and assist refugees and other persons of concern. Private Sector Partnerships Service (PSP) sits within UNHCR's Division of External Relations (DER) and is responsible for mobilising resources from the private sector for refugees. UNHCR Africa has a substantial investment program to recruit new individual donors (acquisition programs). Developing and implementing robust donor/supporter relations programmes and inbound marketing strategies are essential in maximising the long-term net income from individual donors.
The Donor Care Assistant will report to the Associate IG Officer. The individual contractor will be required to work towards meeting the financial targets set for the PSP Africa Office on existing donors and supporters.
All UNHCR staff members are accountable for their duties as reflected in their job description. They do so within their delegated authorities, in line with the regulatory framework of UNHCR which includes the UN Charter, UN Staff Regulations and Rules, UNHCR Policies and Administrative Instructions as well as relevant accountability frameworks. In addition, staff members are required to discharge their responsibilities in a manner consistent with the core, functional, cross-functional and managerial competencies and UNHCR's core values of professionalism, integrity and respect for diversity.
2. Purpose and Scope of Assignment
This role will play a critical part in helping to improve how PSP Africa's donor communications contribute to building a best-in-class supporter experience and to drive stronger engagement and loyalty rates.
Retention and Supporter Engagement
• Improve supporter retention by delivering excellent and timely engagement via appropriate communication tools including email, newsletter, phone call, SMS, WhatsApp, in-person interactions, event, etc.
• Keep abreast with upcoming emergencies and share content with donors such as emergency appeals and news updates. The first communication is to be implemented within 24 hours after receiving HQ's green light.
• Work closely with the supervisor to design, implement, monitor and optimize donor development programmes including one-off to regular giving conversion, regular giving gift upgrade, and lapsed donor reactivation to maximise retention income.
• Support producing online and offline communication to donors to enhance donor loyalty.
• Produce reports and analysis to enhance programme performance, and donor retention and understand donor behaviour.
• Work with the rest of PSP Africa's digital team to develop innovative products and ideas that will engage donors/supporters and new audiences.
Supporter and Enquiry Management
• Provide front-line customer service for all inbound inquiries from donors, including donor payments (upgrades, downgrades, cancellations and refunds), requests for information and complaints received via the designated channel (email, web, social, Salesforce case management tool), taking ownership of these enquiries and seeing them through to successful resolution.
• Managing all donor responses in accordance with agreed service levels for responses which will in turn improve overall donor/supporter engagement.
• Monitor and report on turnaround time for all enquiries using dashboards in Salesforce.
Data management and data protection
• Manage donor database effectively to ensure we maximise opportunities for data capture.
• Ensuring best practice data retention, data deletion, data transfer, deduplication of data, and consent policy are followed through.
• Maintain the accuracy and integrity of data through routine data cleansing and hygiene tasks.
Other duties as assigned.
3. Monitoring and Progress Controls
• Support achieving the annual digital retention income target and the number of retention donors.
• Manage and maintain the PSP Africa donor communication content calendar.
• Manage the PSP Africa donor care inbox and answer all queries within a maximum of 7 days.
• Report and analyse data on supporter engagement and retention programme results.
• Provide capacity-building and knowledge-sharing sessions to the relevant colleagues.
4. Qualifications and Experience
The ideal candidate will possess the following qualifications
a. Education (Level and area of required and/or preferred education)
• 1-year relevant experience with High School Diploma; or Bachelor or equivalent or higher
b. Work Experience
Essential
• Minimum 1 year of relevant work experience within supporter care or customer service or fundraising or sales environment is required.
• Proven experience of managing donor or customer records with a customer relationship database.
Desirable
• Experience in email marketing and email best practices.
• Experience developing and executing email journeys, including A/B testing, multi-variant testing, and manipulating complex data models to build segments, including/excluding filters.
• Experience with digital engagement, fundraising and supporter growth tactics.
• Experience in Salesforce CRM, Selligent Marketing platform, and Google Analytics.C. Key Competencies
• Excellent communication skills (written, verbal, presentation and interpersonal) in English are required.
• Strong administrative, analytical, organisational and multitasking skills are required.
• Excellent attention to detail.
• A flexible team player with a service-oriented attitude.
• Excellent computer skills and knowledge of MS Office applications (i.e., Word, Excel, SharePoint, MS PowerPoint, etc) required.
• Knowledge of web design, desktop publishing and photo editing (desirable).
Please click on the button below to Apply.