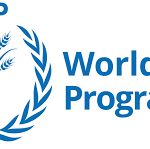 World Food Programme(WFP)
Senior Budget & Programming Associate Vacancy-Job Ref:JKEWFP/0610/20213
Nairobi (Kenya)
JOB DESCRIPTION
.
WHAT IMPACT WILL YOU MAKE WORKING WITH THE LARGEST HUMANITARIAN AGENCY FIGHTING HUNGER WORLDWIDE?
My WFP Story
WFP is an organization that focuses on employee development and appreciation of other people's cultures
Programme Assistant
The United Nations World Food Programme (WFP) seeks individuals of the highest integrity and professionalism who share our humanitarian principles
Selection of staff is made on a competitive basis and we are committed to promoting diversity and gender balance
Female applicants are especially encouraged to apply
ABOUT WFP
The mission of WFP is to help the world achieve Zero Hunger in our lifetime. Every day, WFP works worldwide to ensure that no child goes to bed hungry and that the poorest and most vulnerable, particularly women and children, can access the nutritious food they need.
The WFP Regional Bureau for Eastern and Central Africa (RBN) is based in Nairobi and provides strategic direction, technical guidance, resource mobilization and management support to WFP operations and activities in nine countries: Burundi, Djibouti, Eritrea, Ethiopia, Kenya, Rwanda, Somalia, South Sudan and Uganda.
JOB PURPOSE
The Budget and Programming Associate Unit in the Regional Bureau for East and Central Africa (RBN) needs to strengthen its national capacity through the creation of a Senior Budget and Programming Associate position. The role coordinate and deliver a full range of specialised support services for efficient planning, monitoring and analysis of project financial performance to enhance optimal use of financial resources.
STANDARD MINIMUM QUALIFICATIONS
Education: Completion of secondary school education. A post-secondary certificate in the related functional area complemented by a bachelor's degree in finance, business, mathematics, supply chain, statistics or related fields.
Working Experience: Three to Five Experience in financial analysis, supply chain, budgetary and resource management analysis or related field experiences.
Language: Fluency in both oral and written English. Intermediate knowledge of French would be an advantage.
TECHNICAL SKILLS & KNOWLEDGE
Comprehensive analytical skills and advanced level of knowledge in applications such as Excel, Access, PowerPoint and SAP
KEY ACCOUNTABILITIES (not all-inclusive)
1. Act as an escalation point in providing procedural and technical support to staff within the areas of budget and programming, to ensure compliance with WFP financial policies, rules and regulations.
2. Review budget plans, monitor and conduct comprehensive analysis of project financial performance and make recommendations in compliance with WFP financial policies and procedures and best practices, to support financial analysis and optimisation of resources.
3. Review and provide comprehensive analysis on fund and grant balances identifying surpluses and deficits, and suggest corrective measures, to support maximum fund utilization and decision-making process.
4. Support pipeline management ensuring efficient planning and monitoring, to prevent and address pipeline breaks and maximise operational effectiveness.
5. Actively participate and contribute to the improvement of internal processes, enhancement of corporate systems and design of tools, to facilitate the overall planning, expenditure forecasting, and budget management and monitoring of resource utilisation.
6. Review and/or enter project budget plans and revisions in the corporate systems, to ensure data is timely and accurately captured enabling easy access to information and supporting planning and decision-making.
7. Review and analyse complex data, and prepare comprehensive periodic and ad hoc reports, to support accuracy and efficiency of information presented to internal and external stakeholders.
8. Communicate with a wide range of stakeholders regarding complex project funds management matters and related processes, to resolve any current/potential issues preventing from optimisation of funds.
9. Co-ordinate and supervise work of other support staff, and support their learning and development in budget planning, fund management and operational planning, to ensure continued development and consistency in services delivered.
10. Follow standard emergency preparedness practices, to ensure WFP is able to quickly respond and deploy needed resources to affected areas at the onset of the crisis.
WFP has zero tolerance for discrimination and does not discriminate on the basis of HIV/AIDS status.
No appointment under any kind of contract will be offered to members of the UN Advisory Committee on Administrative and Budgetary Questions (ACABQ), International Civil Service Commission (ICSC), FAO Finance Committee, WFP External Auditor, WFP Audit Committee, Joint Inspection Unit (JIU) and other similar bodies within the United Nations system with oversight responsibilities over WFP, both during their service and within three years of ceasing that service.
ABOUT WFP
Assisting 91.4 million people in around 83 countries each year, the World Food Programme (WFP) is the leading humanitarian organization saving lives and changing lives, delivering food assistance in emergencies and working with communities to improve nutrition and build resilience.
As the international community has committed to end hunger, achieve food security and improved nutrition by 2030, one in nine people worldwide still do not have enough to eat. Food and food-related assistance lie at the heart of the struggle to break the cycle of hunger and poverty.
On any given day, WFP has 5,000 trucks, 20 ships and 92 planes on the move, delivering food and other assistance to those in most need. Every year, we distribute more than 15 billion rations at an estimated average cost per ration of US$ 0.31. These numbers lie at the roots of WFP's unparalleled reputation as an emergency responder, one that gets the job done quickly at scale in the most difficult environments.
WFP's efforts focus on emergency assistance, relief and rehabilitation, development aid and special operations. Two-thirds of our work is in conflict-affected countries where people are three times more likely to be undernourished than those living in countries without conflict.
At WFP, we are committed to providing a safe and respectful work environment for all our employees. We adopt a zero-tolerance approach to sexual harassment, harassment, abuse of authority and discrimination in the workplace. WFP has a clear and robust framework (HSHAPD Policy) to address and deter such behaviour.
The World Food Programme created an Ethics Office in 2008 to ensure that all staff members observe and perform their functions with the highest standards of integrity, as required by the Charter of the United Nations, and in accordance with the Standards of Conduct for the International Civil Service.
At the same time, WFP adopted a Whistleblower Protection Policy to guard against retaliation for individuals who report misconduct, provide information in good faith on wrongdoing by one or more employees, or cooperate with a duly authorized audit or investigation.
Please click on the link below to apply.